The Jury of the 16th International Beethoven Piano Competition Vienna
We are delighted to present the esteemed members of the international jury of the 16th edition! These distinguished experts will listen to the online First Round, and meet in person in Vienna in October for the Semi Finale and Grand Finale.
Votes for the First Round are expected to be published on June 2nd.
Chairman of the Jury: Jan Jiracek von Arnim (Austria / Germany)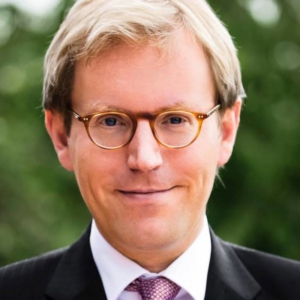 Born into a family of musicians, pianist Jan Jiracek von Arnim was described by BBC Music Magazine as one of the leading pianists of his generation. A top prize winner at the Busoni Competition (Italy) and Maria Canals Competition (Spain), Jiracek von Arnim was one of the winners of the Tenth Van Cliburn International Piano Competition (USA). He is a frequent performer in musical centers around the world, such as Carnegie Hall and Lincoln Center New York, Herkulessaal Munich, Gewandhaus Leipzig.
Jan Jiracek von Arnim gives master classes on a regular basis in North America, Asia and Europe. He was appointed professor for piano performance at the Universität für Musik und darstellende Kunst Wien in 2001, making him the youngest tenured professor in the history of that school. Mr. Jiracek von Arnim is frequently invited as a judge at international piano competitions, e.g. the "Hamamatsu International Piano Competition", the "Busoni International Piano Competition" and the "Tchaikovsky International Piano Competition for young musicians". Since 2011, he is the Artistic Director and Chairman of the "International Beethoven Piano Competition Vienna".
His students are winners of renowned international Piano competitions, most recently 1st prize at the 2019 "Top of the World" (Norway), 1st prize at the 2019 "Tucumán" (Argentina) and 1st prize at the 2020 "Unisa" (South Africa).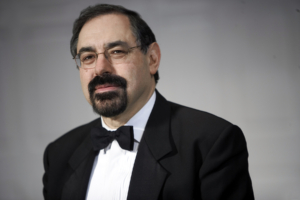 Boris Berman (Israel / USA)
Boris Berman is regularly performing in more than fifty countries on six continents. His highly acclaimed performances have included appearances with the Royal Concertgebouw Orchestra, the Gewandhaus Orchestra, The Philharmonia (London), the Toronto Symphony, Israel Philharmonic, Minnesota Orchestra, Detroit Symphony, Houston Symphony, Atlanta Symphony, St. Petersburg Philharmonic, and the Royal Scottish Orchestra. A frequent performer on major recital series, he has also appeared in many important festivals.
Born in Moscow, he studied at Moscow Tchaikovsky Conservatory with the distinguished pianist Lev Oborin. In 1973, he left a flourishing career in the Soviet Union to immigrate to Israel where he quickly established himself as one of the most sought-after keyboard performers. Presently, he resides in New Haven, USA.
A teacher of international stature, Boris Berman heads the Piano Department of Yale School of Music and conducts master classes throughout the world. He has been named a Honorary Professor of Shanghai Conservatory, of the Danish Royal Conservatory in Copenhagen, and of China Conservatory in Beijing. He is frequently invited to join juries of various international competitions.
A Grammy nominee, Mr. Berman's recorded all solo piano works by Prokofiev and Schnittke, complete sonatas by Scriabin, works by Mozart, Weber, Schumann, Brahms, Franck, Shostakovich, Debussy, Stravinsky, Berio, Cage, and Joplin. Most recently French label Le Palais des Degustateurs released Boris Berman's recording of Brahms's Klavierstücke.
In 2000, the prestigious Yale University Press published Professor Berman's Notes from the Pianist's Bench. In this book, he explores issues of piano technique and music interpretation. The book has been translated to several languages. In November, 2017 Yale University Press has published the newly revised version of the book electronically enhanced with audio and video components. In 2008, Yale University Press has published Boris Berman's Prokofiev's Piano Sonatas: A Guide for the Listener and the Performer. Boris Berman has also been an editor of the new critical edition of Piano Sonatas by Prokofiev (Shanghai Music Publishing House).
In 2019-20, Boris Berman is performing and teaching in Austria, China, Holland, Israel, Italy, Poland, Portugal, Spain, Switzerland, and the USA.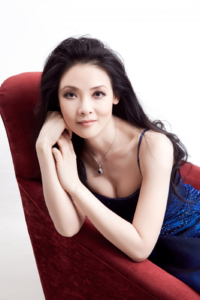 Ya-Fei Chuang (USA)
Acclaimed by critics in the United States and abroad for performances of stunning virtuosity, refinement and communicative power, Ya-Fei Chuang's teacher and mentor Alfred Brendel has praised her as "a pianist of extraordinary ability, intelligence, sensitivity and command . . . approaching the height of her powers."  Commenting on her newly released Chopin/Liszt recording, he stated, "If you want to listen to Chopin and Liszt with different ears, Ya-Fei Chuang's ecstatic performances cannot leave you cold, and her pianism is staggering." Remy Franck (Classical Music Journal, Luxembourg) called her playing "…masterful…thrilling…phenomenal", and Fanfare Magazine declared, "…she immediately draws the listener into her sound-world… She is indeed a pianist of staggering abilities".  Reviewing her live recording of the Mendelssohn Piano Concerto No.1, Fanfare Magazine hailed her "delicacy and fluidity of touch … this version now sits at the top of the pile of Mendelssohn Firsts, alongside Perahia, [Rudolf] Serkin, and John Ogdon."
Her appearances as soloist include the orchestras of Berlin, Boston, City of Birmingham, Israel, Malaysia, and Tokyo; at the Berlin Philharmonie and Schauspielhaus, the Gewandhaus (Leipzig), Queen Elisabeth Hall (London), Boston's Symphony Hall, the National Concert Hall (Taipei), and Suntory Hall (Tokyo).  More recently she has appeared in New York, San Francisco, Argentina, Austria, Brazil, Hong Kong, Taiwan, Jerusalem, Tel Aviv, at the International Grieg Piano Competition in Norway (where she also served as member of the competition jury three times), and the Grand Piano Series in Naples, Florida.  She has performed at the Verbier, Shannon and Oregon Bach Festivals, the Mozartwoche (Salzburg), the Mozart Festival (Romania), Beethoven Festival (Warsaw and Krakow), the European Music Festival (Stuttgart), Bach Festival (Leipzig), Schleswig-Holstein, Gilmore, Nevada, Newport, Ravinia, Sarasota, Tanglewood, the Taiwan Maestro Piano Festival, and the Taipei International Music Festival.   She has performed in the Celebrity Series in Boston, at the Fromm Foundation concerts at Harvard, at the Harvard Musical Association, at the International Music Sessions in Prussia Cove, England, and with the New York Philomusica.  She performs frequently with the Spectrum Ensemble Berlin (Germany), and has appeared in duo performances with Alban Gerhardt, Kim Kashkashian, and is a frequent partner of Steven Isserlis and Robert Levin.
Equally at home on the fortepiano, she has appeared as period pianist with Boston Baroque, the Handel & Haydn Society, the Orchestra of the Age of Enlightenment, Philharmonia Baroque, and Concerto Köln, as well as at the Museum of Fine Arts in Boston.
Ya-Fei Chuang has recorded for ECM, Harmonia Mundi, Le Palais des Dégustateurs, Naxos, and New York Philomusica Records.  The Ruhr Festival has released a number of her live recordings, including a solo recital distributed as a premium by Fono Forum Magazine in Germany.  Her recording of Hindemith chamber works was awarded a special prize by the International Record Review.
Ya-Fei Chuang's mastery of the most challenging solo and chamber repertoire is complemented by her commitment to contemporary music. She has given the world premieres of works by Stanley Walden, Thomas Oboe Lee, and Pulitzer prizewinners John Harbison and Yehudi Wyner.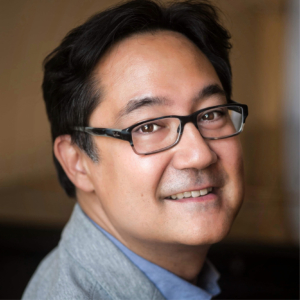 Rico Gulda (Austria)
Born in Zurich as the youngest son to a family of musicians, Rico Gulda grew up in Munich, where he studied the piano first with his mother Yuko, then continued with legendary German virtuoso Ludwig Hoffmann. At the Vienna Music University, he then studied with Noel Flores, whilst also working with his father, the late pianist-composer Friedrich Gulda.
Initially embarking on a career as pianist, he performed with international orchestras such as the Vienna Philharmonic, National Orchestra of Belgium, Czech Philharmonic of Brno, Verdi Orchestra Milan, Mozarteum Orchestra of Salzburg, Radio Orchestra Svizzera Lugano, and New Japan Philharmonic, and released recordings on the Naxos, Deutsche Grammophon, Orplid, and Amphion labels. Highlights have included televised performances of Mozart´s Triple Concerto with Martha Argerich (also released on CD/DVD), as well as performances with Renaud Capuçon, Matthias Goerne, Michael Schade, and the late Paul Badura-Skoda.
His arrangement of Rossini´s Semiramide Ouverture for Eight Pianos was performed and recorded at the Verbier Festival, featuring such pianists as Evgeny Kissin, Lang Lang, Leif Oves Andsnes, Emanuel Ax, and James Levine, and was released on DVD by RCA.
Rico Gulda taught piano at Mozarteum University (Salzburg), Hansei University (Seoul), and in masterclasses in Vienna, Vietnam, and Japan. He now regularly holds music management workshops, such as recently at the Liszt Academy in Budapest and the Music University in Wuerzburg, and is frequently invited as judge at international piano competitions such as Concours Long Thibaud in Paris, BNDES in Rio de Janeiro, Concorso Ferrucio Busoni, and Beethoven in Vienna.
In 2000, Rico Gulda began developing a career in music management: in artist's management and then as manager of Kristjan Järvi´s Absolute Ensemble in New York. In 2007, he joined the Wiener Konzerthaus as executive assistant to the CEO. In 2013, he was promoted to head of artistic planning and dramaturgy of Wiener Konzerthaus, responsible for over 600 concerts per season. He is also artistic director of the Oberoesterreichische Stiftskonzerte summer festival.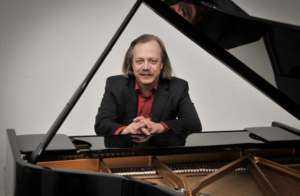 Bernd Goetzke (Germany)
Bernd Goetzke was born in Hanover, Germany. Already at the age of 13 he was accepted as a student at the Hanover University of Music and Drama, where he studied piano with Karl-Heinz Kämmerling until obtaining his Concert Soloist's Diploma in 1975.
An important period in  his pianistic development was his long association (1969 to 1977) with Arturo Benedetti Michelangeli, who regarded him as his last pupil. He also participated in Beethoven courses given by Wilhelm Kempff and Claudio Arrau.
Bernd Goetzke was awarded prizes in several international competitions (Paris, Milan, Epinal, Athens, Brussels, amongst others). In his concert repertoire,  Bach, Scarlatti, Haydn, Beethoven, Schumann and Debussy appear frequently, but he also devotes himself to works of the twentieth century, reflecting his fascination with the stylistic richness and diversity of the period between Late Romanticism and Avantgarde.
Already at the age of 25 he became lecturer at the Hanover University of Music and Drama. He was appointed a professor's position in 1982. Today Bernd Goetzke is one of Germany's most sought-after teachers and musicians. He teaches a class of young pianists from all over the world, many of whom have become prize winners in international competitions. In addition he holds numerous Master Classes in Germany and worldwide.
He is Head of the Concert Soloist Programme in Hanover. He is also involved in the training of soloists and the development of young talents outside of the University environment: as jury member of many international competitions (Moscow, Munich, Bolzano, Orléans, Oslo, London, St. Petersburg, Kharkov, Salt Lake City, Hilton Head, Shenzhen, Shanghai, Sendai, Warsaw and many others), or as Artistic Advisor of the "Braunschweig Classix Festival".
Since 2000 he is Director of an Institute for highly-gifted children. This Institute, conceived by him, is attached to the Hanover University of Music and Drama and has served as a model to other institutes of its kind in Germany.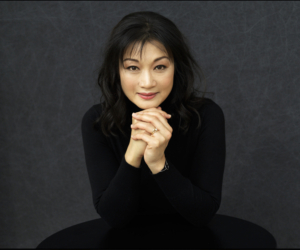 Mari Kodama (Japan)
Mari Kodama is consistently praised for her virtuosity in a wide range of repertoire, including orchestral, chamber and solo works by composers of all periods. She is also known for her natural musicality, tonal expressiveness with a clear form, and as a benchmark Beethoven interpreter.
Beethoven's piano works form a focal point of Mari Kodama's recording activities, and her interpretations have become standard-setting. She is one of few female pianists to record the composer's complete sonatas. Her 2014 boxed set release (Pentatone) of these pieces received critical acclaim. In fall 2019 she released Beethoven's Piano Concerto No. 0 WoO 4, which together with his Rondo for piano and orchestra WoO 6 and his "Eroica" Variations for piano solo op. 35 will complement the Beethoven CD – Box with all of Beethoven's piano concertos as well as the Triple Concerto together with the Deutsches Symphonie-Orchester Berlin and Kent Nagano (Berlin Classics).
Mari Kodama has been working with Pentatone for many years. Her latest CD release on the label is entitled Kaleidoscope: Beethoven Transcriptions, consisting of Beethoven string quartets transcribed for piano by Saint-Saëns, Mussorgsky and Balakirev, as well as Beethoven's variations on the finale of Mozart's Clarinet Quintet.
Since her New York recital debut at Carnegie Hall in 1995, Mari Kodama has performed with renowned orchestras and conductors in the world's leading concert halls. She has played with the Gothenburg Symphony Orchestra, London Philharmonic Orchestra, Deutsches Symphonie-Orchester Berlin, Bamberg Symphony Orchestra, NDR Symphony Orchestra, SWR Symphony Orchestra, London Philharmonic Orchestra, Los Angeles Philharmonic, Detroit Symphony Orchestra, Orchestre symphonique de Montréal or Orchestre National de France. In her native Japan, she has played with the NHK Symphony Orchestra in Tokyo and the symphony orchestras of Kyoto, Hiroshima, and Osaka, among others. Mari Kodama's festival appearances include the Verbier Festival, the Festival International de Piano La Roque d'Antheron, the Aldeburgh Festival of Music, Mostly Mozart in New York City, the Schleswig-Holstein Music Festival and Kissinger Sommer.
In addition to her performances, Mari Kodama also plays an active role as a music festival artistic director. She co-founded the Forest Hill Musical Days festival, a chamber music festival in San Francisco, with her husband Kent Nagano, and she has also led the chamber music series at the Orford Music Festival. In 2018 she assumed artistic directorship at the festival Tra Luce e Sogno in Postignano, Italy, for which she won artists such as Christian Gerhaher, Matt Haimowitz and Gerold Huber, among others.
The past seasons saw Mari Kodama achieve critical praise for her worldwide performances. Highlights included Beethoven's Piano Concerto No. 2 with the Gothenburg Symphony Orchestra conducted by Santtu-Matias Rouvali, Schoenberg's Piano Concerto with the SWR Symphony Orchestra and Kent Nagano in Stuttgart and Freiburg; duo concerts with Momo Kodama in Paris, Japan, Hungary and Germany with works by Mozart, Adams, Eötvös, Stravinsky, Ravel, Debussy, Bizet and Tchaikovsky; as well as a recital with Vadim Repin at Montreal's Viree Classique Festival.
Mari Kodama was born in Osaka and raised in Germany and Paris. At the Conservatoire National in Paris, she studied piano with Germaine Mounier and chamber music with Genevieve Joy-Dutilleux. She has also worked with Tatiana Nikolaeva and Alfred Brendel. Mari Kodama was appointed as a Steinway Artist.
Avedis Kouyoumdjian (Armenia / Austria)
Born in Beirut, Lebanon to a family of Armenian descent, Professor Avedis Kouyoumdjian began his studies when he was 12 years old at the University of Music and Performing Arts in Vienna. He was the youngest student at the time majoring in piano performance. At the University he studied with Professor Dieter Weber, Noel Flores, Alexander Jenner and Georg Ebert. He continued his postgraduate work with Djanko Iliev, Stanislaw Neuhaus and Alica Kezeradze.
Professor Kuyumjian's career as an artist performer, professor, director, and administrator is marked by the many accomplishments he has achieved in the field of music since he won the first price at the Sixth International Beethoven Competition in Vienna in 1981. Since then he has performed in well renowned concert halls in Europe, the United States, Canada and Japan. He has been a soloist with well renowned orchestras around the world and taken part in many different festivals. He is a sought out juror in major international competitions in addition to conducting master classes in many universities in Europe and Japan. His recordings well demonstrate his artistry as a pianist and a chamber musician.
In 1997, he was appointed Professor of Piano and Chamber Music in the Keyboard Department at the University of Music and Performing Arts in Vienna where he began his pedagogical career as an assistant professor in 1987. He is the initiator and founder of the International Joseph Haydn Chamber Music Competition in the same University and in 2002 he became the cofounder/ director of the Joseph Haydn Chamber Music Institute of the University. Since the summer of 2004, he has been the Artistic Director at the "piano a St. Ursanne" festival in Switzerland.
In October 2010, he was appointed Dean for the Instrumental Studies at the University of Music and Performing Arts Vienna.
In October 2016, he was appointed professor for piano at the "Chapelle Musicale Reine Elisabeth" in Belgium.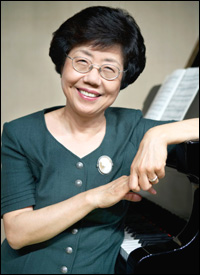 Soo-Jung Shin (South Korea)
Soo-Jung Shin received her musical training at the Seoul National University, the Vienna Academy of Music (Universität für Musik und darstellende Kunst in Wien) and the Peabody Conservatory of Music, Baltimore, U.S.A. Her teachers include Chung Jin-Woo, Josef Dichler, Leon Fleisher, Wilhelm Kempff and Maria Curzio Diamond. She won many prizes in music competitions including the Dong-A National Competition in Korea, the Elena Rombro Stepanow Competition in Vienna, the Deutsch Industrie Vanband Scholarship Competition among others. She was also awarded the Korean Academy of Arts Award. She received "Das Verdienstkreuz 1. Klasse"from the German Government in 2011.
She made her debut at the age of 13, playing Mozart Piano Concerto No. 20 with the Navy Symphony Orchestra (now the Seoul Philharmonic Orchestra)
She has performed with orchestras such as the London Philharmonic, Tokyo Philharmonic, Seoul Philharmonic, KBS and NHK Symphony under the batons of Lim Won-Shik, Leon Fleisher, Wolfgang Sawallisch, Sir John Pritchard, Asahina Takashi, Iwaki Hiroyuki and others. She performed together with Ruggiero Ricci, Nicolai Gedda, Janos Starker, Chung Kyung Wha and others.
She has served as juror of international competitions including ARD, Seoul, Tokyo, Köln, UNISA, Dublin, Hamamatsu, Sendai and Leeds International Music Competitions.
At the age of 26, she became the youngest faculty member at her alma mater, the College of Music, Seoul National University. She also taught at the Seoul High School of Arts and Kyung Won University where she served as Dean of the School of Music. In 2000 she returned to Seoul National University, where she taught until her retirement in 2007. She was also elected as Dean of the College of Music, the first woman in its history. In 2009, she was elected a member of the National Academy of Arts, Korea. She is Professor Emeritus of Seoul National University and chairperson of the Great Mountain Music Festival & School`s Steering Committee. She divides her time between playing concerts, teaching, giving master classes, organizing piano seminars and serving as board member of Seoul Arts Center and others.